Max - Machinery & vehicle maintenance software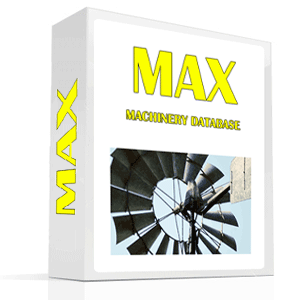 MAX provides the tools necessary for accurate maintenance of any transport asset, from single vehicles to large corporate fleets to trucking firms to farmers to boats ... what have you! 
MAX will help you analyze your operating costs, help weed out the "lemons" in your fleet.  
For each machine/vehicle, Max stores
Date  
Odometer reading  
Driver  
Fuel Type  
Quantity  
Cost  
Logging of vehicle Repairs for each vehicle
Date  
Odometer reading  
Labour Cost  
Parts Cost  
List of parts used in repair  
Overheads
Registration payments  
Insurance payments  
Other miscellaneous payments  
Tyres
Date  
Odometer  
Tyre Type  
Axle  
Quantity  
Unit Cost  
Total Cost  
Supplier  
MAX can track information on  many types of machinery such as:
Cars  
Trucks  
Motor Bikes  
Prime Movers  
Tractors  
Trailers  
Boats  
Planes  
Stationary Motors  
Hire Fleets  
Hire Equipment  
Golf Buggies  
and almost any other asset that has repairs  and/or running costs.